Tina Marie - Vocals / Percussion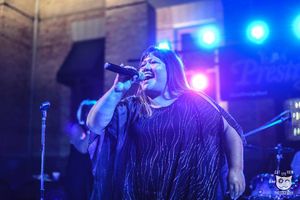 Tina Marie, born and raised in Visalia, CA, has always had a love affair with music.  In high school she played clarinet in the Redwood Ranger Marching band but it was at the age of 21 when a friend signed her up at an open mic that she began stretching her vocal talent and things took off from there.   
Tina has won various singing competitions in the central valley and sings the National Anthem at various sporting events as called upon.  Her soulful voice can take on everything from Aretha Franklin to El Chicano to Patsy Cline to Pat Benatar.

Prior to joining Prestige, Tina was the front person for other valley bands, belting R&B, classic rock, and country tunes that kept people dancing all night long.    Tina Marie has spent time in the studio producing audio compilations that included songs by Lydia Pense and Cold Blood, Marva Whitley, and The Ides of March to name a few. Today, Tina enjoys making music with Prestige, a group that allows her to do what she loves to do with a 'family first' mindset.  When she's not singing with the band she can be found with Jim the love of her life and their children, just enjoying life.
Jeff - Drums / Vocals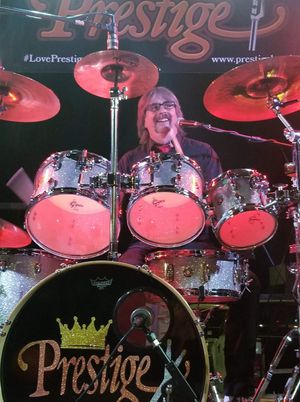 Time came for Prestige's original bass player to go back to his first love, The Drums. 
Jeff had played drums for over 40 years when he decided to switch to the bass for a few years.  After playing bass with Prestige and Bringing It Back, he's back on the drums.  His prior drumming experience included playing with blues/ZZ Top band, Tres Hombres, country band, Randy Deaver and Crossfire and the rock band, Heat.  He made lots of great memories during this time, including opening up for Robin Trower. 
He has passed on his love of music to his two sons who are both musicians, one who currently performs with him in Prestige.
Jeff enjoys spending time with his wife Robin, who is his biggest fan and supporter. When not playing music he loves going out and riding his Harley Davidson.  Contact him at jeff@prestigeband.net   
Nick D. - Lead Guitar / Vocals
Nick D.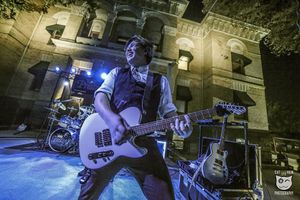 handles the lead guitar responsibilities for Prestige with precision and style.  Nick was the former bassist for Prestige until the need for a new lead guitarist came up.
Being an awesome musician and able to play several instruments, he seamlessly took over the position of lead guitarist and is a power house with six strings.      
Nick has played with several bands around the area and has an amazing ear for music!               
Ladislao Prado - Keyboards / Acoustic Guitar / Vocals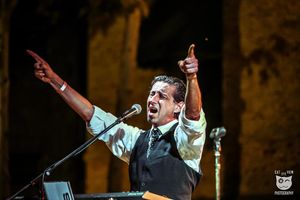 It quickly became evident that music would play a major role in Ladislao's future when his high school thrash band, Martyr, started to develop quite a following in the Los Angeles area and, subsequently, the world. This foray opened the doors to work directly with artists like rapper Eazy-E and rocker Mickey Thomas of Jefferson Starship/ Elvin Bishop.

While attending college, he continued to perform as a touring musician. Those aspiration saw him cover the globe with performances across five of the seven continents. He jokes that if we consider the mall where he bought his cajon at in Lima, Peru--playing it in the mall with the owner he bought it from--and those little penguins in Antarctica in the same sojourn, then, he has performed on every continent.

Not one to keep the gift of music to himself, Ladislao now teaches music at a local public school, creating one of the youngest symphony orchestras anywhere.  "Mr. Prado" received both his Bachelor of Arts degree and his teaching credential from Fresno State. Then, he received his clear credential from Fresno Pacific University.

Ladislao was another former Prestige Bassist who transitioned to another position in the band.  His leisure time consists of seeing new places with his lovely wife and three children.
Jerry Coleman - Bass Guitar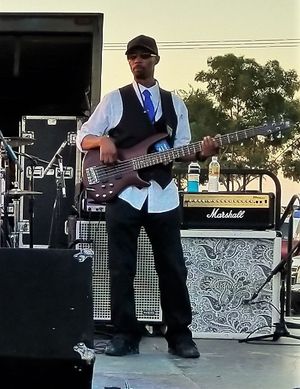 Jerry Coleman from Fresno, holds down the low end of the music with Prestige!
Whether it's Upbeat Funk, Classic Latin or Smooth Soul, this versatile musician adds the final ingredient to the Prestige sound! 
In his spare time Jerry can be found bowling, shooting pool, and spending time with his family.  
Isaiah - Sound Technician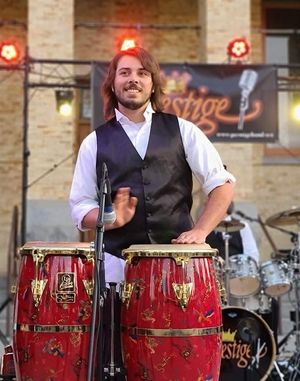 One of the guys behind the scenes, Isaiah, has been running sound for Prestige and is the one who dials in their special sound!  Isaiah is a multi-instrumentalist, with his primary instrument being  drums.  At Prestige Shows, Isaiah can be seen filling in wherever he is needed on stage.  He has played music nearly all his life and is quick to learn the specific rhythms of any song with Prestige flavor.   
Bear - Drum Tech / Equipment Manager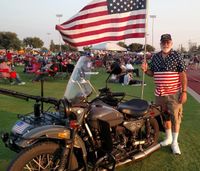 Bear is one of the guys behind the scenes.  He is always the first one at the show and the last one to leave! 
Not only does he handle the load-in and load out of the equipment, he also handles the drum tech duties.  Once the drums are taken care of he splits his time where ever he is needed, regardless if it working with the lighting, sound or one of the many other jobs that makes the show go off successfully!